The province of Alicante: United by its wine
Publishing date 16/12/2016
For decades, Alicante has been known for its tourism. It is the Alicante sunshine, its beaches, mild climate, tantalizing gastronomy, exotic palm trees and fruit that endow it with such sensual appeal. Alongside this image of the region, however, is a different Alicante, a rich and varied one, situated several well-connected kilometers inland where the vines, olive and fig trees and a very special landscape combine to form the topography of Alicante's wines.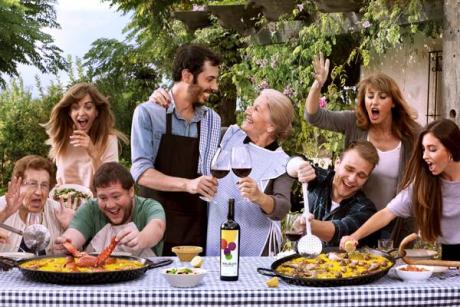 Alicante is a winegrowing region of great importance where local grape varieties such as monastrell, moscatel and giro co-exist in soils with very well-differentiated qualities. The campaign United by Our Wine is a way of continuing the effort made by Vinos Alicante DOP to give the region's wines the recognition they deserve while at the same time bringing all of the people of Alicante together. These are very personal wines whose terroir embodies the Alicante climate, somewhere between arid and dry, castles embedded between mountains, understated literature, gastronomy that combines Mediterranean and Castilian traditions, measured people and Mediterranean history.

Traditionally, the inhabitants of the province of Alicante are known for their passionate fondness for festivals, culture, gastronomy and the traditions of their own towns, much more so than for sharing the feeling of being from Alicante. Within the context of the rivalry on display at the Moors and Christian festivals or even within a single family when deciding who makes the best rice dish, Vinos de Alicante DOP offers Alicante's wine as the unifying element of the province. If you want to get to know the wineries and inland towns of Alicante with various alternatives and routes, Vinos de Alicante DOP is the choice for you.