Innovation and new trends at the Alicante Design Market
Publishing date 5/10/2016
The Las Cigarreras cultural centre in Alicante will become a place for synergies between creators from Friday October 14 to Sunday 16.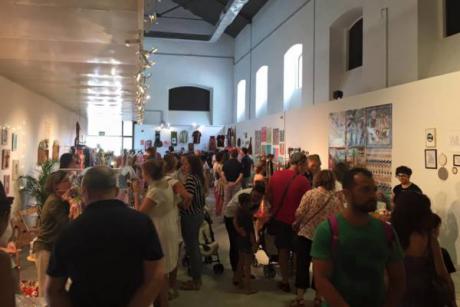 The Las Cigarreras cultural centre will host the sixth edition of the Las Alicante Design Market from Friday October 14 to Sunday 16. Get ready to enjoy a new space for synergy between creators in a space where innovation and new trends reign supreme. Fashion and accessory design professionals as well as product and graphic designers, independent creative professionals such as artists and illustrators, small business owners and online salesmen will be able to offer their products in a unique setting.

Listen, watch, eat, laugh, chat, share, learn. The Alicante Design Market is the ideal place to do all this and more, as well as to purchase exclusive high added value goods and services. Be sure not to miss the 'Vajillas by nuriablanco', 'Collage a la carta', 'El zoo viene a tu casa' and 'Encuadérname un cuento' workshops. Alicante has always been a city linked to commerce and the manufacture of high-quality products. It is a city with an overwhelming commercial and cultural life, with large parks and gardens, breathtaking beaches, and a very active nightlife.