Holidays and gastronomy in the province of Alicante
Publishing date 8/06/2016
Mascletás Les Fogueres de Sant Joan will kick off on June 13th and the First Tapas Route #BCTM, is held from the 3rd to the 23rd.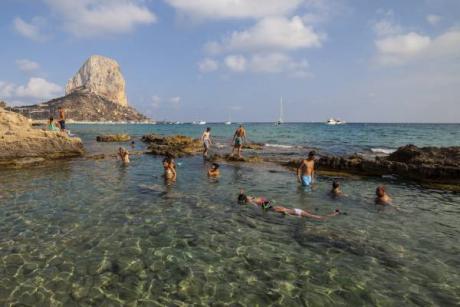 Alicante gives you holidays and gastronomy. You will have everything to have a great time! On the one hand, you can see the prior presentation of the Fogueres de Sant Joan in Alicante city. Although the party is officially celebrated between 20th and 24th of June, from the 13th of June you can already enjoy the night mascletás and the festive atmosphere of the streets. On the other hand, the towns of Benissa, Calpe and Teulada - Moraira have launched the I Tapas Route #BCTM, where you can taste more than 100 different tapas bars and restaurants in 51 of the three municipalities from the 3rd to 23rd of June.

Fogueres de Sant Joan, declared of International Tourist Interest and Property of Intangible Cultural Interest, is one of the best parties throughout the Valencia Region. You may wonder who the protagonists are. The fire and the street. The events kick off on June 13th, with 12 p.m. mascletás. From the 18th, there will be mascletás during the day and will take over until the 24th. You will find an excellent atmosphere in a city that coexists with the sea, with a great architectural heritage to visit and an excellent gastronomy.

Gastronomy is something that the province of Alicante and they have always been able to boast. Benissa, Calp and Teulada-Moraira have launched a very tasty proposal to promote its gastronomy together. The first edition of the Ruta de Tapas #BCTM will go along for three weeks, one in each municipality. An ideal proposal for you to meet the culinary uniqueness of these municipalities. In Calp, the route will take place from the 2th until the 9th of June; in Teulada - Moraira starts on the 10th; and in Benissa, from Friday 17th until the 23rd; each tapa with a beverage for two euros.