The Flemish at the Museum of Fine Arts
Publishing date 5/01/2015
If you fancy Flemish painting, you are in luck, because the Gravina Museum of Fine Arts of Alicante (MUBAG) offers the best of the Gerstenmaier collection, from Rubens to Van Dyck. Do not hesitate, because you have time until January 18.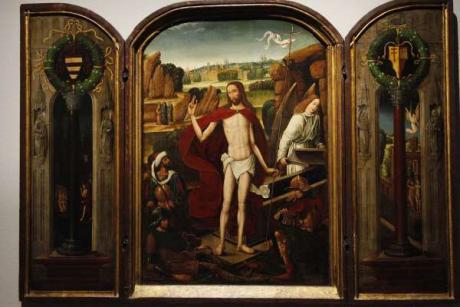 The exhibition "From De Rubens to Van Dyck. Flemish painting in the Gerstenmaier Collection" offers a unique opportunity to see, through the work of Hans Rudolf Gerstenmaier, the evolution of Flemish painting from the fifteenth to the early seventeenth century. It also highlights the most notable features of this style, like the use of bright colors, the mastery over lighting, or the attention to detail of the different scenes. It is worth noting that this exhibition allows to compare and see how the artists featured practiced different genres: religious works, mythological themes, portrait, landscape and flower painting. There is also a selection of engravings as a display of the mastery acquired by the Flemish in this technique.

The exhibition consists of 26 oil paintings and 33 works on paper (59 pieces total) from 20 different artists, showing the work of Martin de Vos, Adries Danielsz, Jan Brueghel de Velours, Alexander Adrianssen, Gaspar Pieter Verbruggen-The Elder, Gaspar Pieter Verbruggen-The Younger, Cornelis Huysmans, Cristian Coclers, Peter Paul Rubens, Victor Wolfvoet, Joost de Momper the Younger and Pieter Brueghel the Elder, Anton Van Dyck, Artus Wolffort, Adrian Gryef, Jan Van Kessel the Elder, Juan Van der Hamen y León, and Hendrik Goltzius. It also includes various attributed to some of the most interesting artistic circles of the time works.

Get up and come to the Mubag to meet the best of Flemish painting.