Festitíteres, Alicante dangling from a string
Publishing date 25/11/2013
Puppet shows have fascinated audiences the world over, and Alicante is no exception. Proof of this is the fact that, since 1984, the capital of the Costa Blanca hosts the International Puppet Festival, better known as Festitíteres. Fifteen troupes participate in this 26th edition. Come along to see the show that is sometimes hanging from a string in Alicante!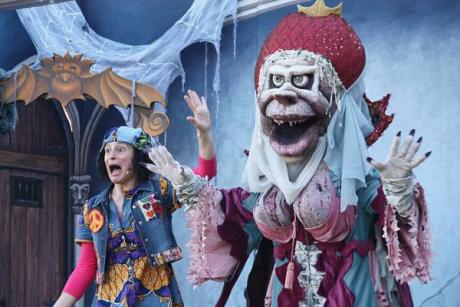 The International Puppet Festival in Alicante allows you to enjoy this form of expression whose contributions to the field of family theatre has its roots in a long tradition that has been well-documented since the 17th century.
This year's programme includes the participation of fifteen groups, six of them foreign and nine of them Spanish. The foreign groups are from France, Belgium, Argentina, Iran and Kenya. The Spanish groups are from the Valencia Region, La Rioja, Madrid, Catalonia, Castilla-León and Murcia.
The artistic proposals cover a broad spectrum that ranges from traditional sock puppets or shadows to the most modern object theatre. The bulk of the programme will take place in the Centro Cultural Cigarreras, but other performances will also be held in spaces such as El Claustro, FNAC, Escuela de Idiomas and Canyada del Fenollar. Furthermore, shows will be hosted in other towns in the province, such as Alcoy, Benidorm and Benissa, up to a total of thirty.
www.alicante.es