Eat My Soul spirits Alicante away to the Caribbean
Publishing date 4/05/2017
The IX edition of the Semana de la Música Negra [Black Music Week] will be held from May 26 to 28 in Las Cigarreras, with Mento music at its heart. It will present its full programme as it is warming up on May 13 and 14 with the spectacular Latin-themed band, Los Salvajes del Boogaloo '67 and the Pasapogas Hammond Quartet, as well as the Refugio Swing Band. A family meal will be held on the beach.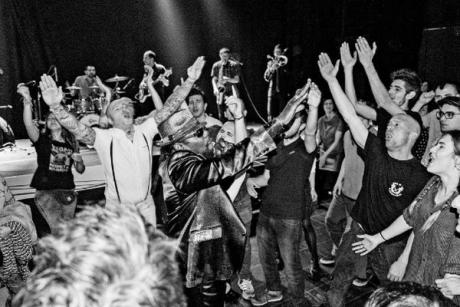 The Eat My Soul Alicante black music festival will celebrate its ninth edition from May 26 to 28, this time focusing on the sounds of Jamaica and, especially, the Mento genre. The Las Cigarrerascultural centre will host a complete programme headed by the octogenarian Jamaican patriarch Albert Minott, the leader and vocalist from the mythical The Jolly Boys band, which on this occasion will be accompanied by the Ben Gunn Mento Band, from Murcia.

Guadalupe Plata and their home-grown blues, Los Volcanes, Tito Ramírez, Shirley Davis & The Silverbacks, Juno and Darrell and The Empty Bottles, from Alicante, will top off an extraordinary array of bands that will allow you to experience the best African-American rhythms. It is a perfect plan to allow yourself to be carried away by good music and to enjoy a union of styles with one point in common: dancing until you drop.

Eat My Soul presents itself as a festival with two fun-filled facets: a family-friendly one and a decidedly roguish one. It features a jam session, a black rice meal for the whole family, a concert and swing dance session, a film series, a flea market, DJs, a Caribbean food market... all of which are family-friendly, followed by activities for night owls after the sun sets.