Discover Alicante with all your five senses
Publishing date 17/11/2015
By land, sea and air ―so are the ways of getting to the so-known City of Light, a place with 2.500 hours of sunshine per year and one of the main tourist destinations in Valencia Region. We are talking, of course, of Alicante, the capital in Costa Blanca, whose story and beauty will surprise you. Wonderful coves and beaches, remarkable museums and monuments, contrasted landscapes, lively culture and nightlife, broad parks and gardens, conference centers, the Castle of Santa Bárbara, Tabarca Island… Come by and discover Alicante with all your five senses.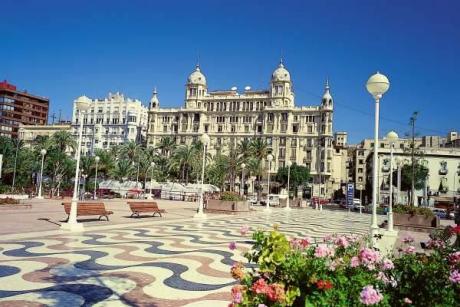 Go up one of the biggest medieval fortresses in Spain, the Castle of Santa Bárbara and gaze at the perfect sights of the bay in Alicante. Dive among the endless variety of plants and animals under the sea by the beautiful nature reserve of Tabarca Island. Walk through the remaining elements of old civilizations which once lived in the city of Alicante and find out more about its 3000 years by some of its museums: MARQ, MACA, MUBAG and MUSA. Enjoy the soft sand from those beaches with a Blue Flag, international symbol of their excellent level. Have fun by the marina in Alicante, a space open to the sea where you'll find plenty of pubs, bars, restaurants, shops and leisure facilities. Buy first-quality and traditional products by some of the shops and shopping malls. Taste the different kinds of salting and, if you prefer something sweeter, then test the local chocolate, dates, sugared almonds and turrones and traditional ice-creams. Or simply relax by the perfect place to enjoy nature in Mount Benacantil, one of the most old and important green areas in the city of Alicante.

The joy of the city and its citizens is represented on the several fests and events through the whole year. Have a look and come to discover the city of Alicante, a city with countless new projects and great illusions. It will leave its mark on you.