Cubist Autumn at MACA
Publishing date 17/11/2014
The MACA opens the fall season with an amazing cubist exhibition, an artistic trend reinterpreting reality. Come and see the best of Gris, Gleizers, Metzinger or Valmier, the exhibition is opened until January the 11th.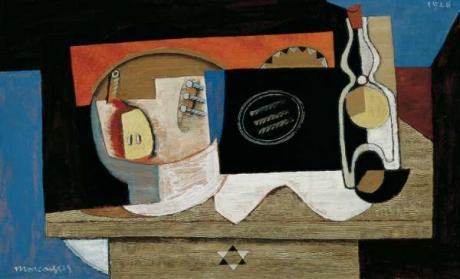 The Museo de Arte Contemporáneo de Alicante (MACA) shows the Telefónica Cubist Collection, a selection of nearly forty works by the most renowned artists of this movement, performed between 1912 and 1933. With the Spanish cubist painter Juan Gris leading the exhibition, the collection includes significant works by other cubist artists, such as Albert Gleizes, Rafael Barradas, Maria Blanchard, Jean Metzinger, Louis Marcoussis, André Lhote, Josquin Torres-García, Manuel Ángeles Ortiz, Vicente do Rego Monteiro, Auguste Harbin, Georges Valmier, Xul Solar, Joaquín Peinado and Emilio Pettoruti.

The works of Juan Gris in the collection, diverse and comprehensive, are complemented in this exhibition byNature morte à la serviette,an oil on canvas painted in 1924, owned by the Eusebio Sempere collection and deposited in the MACA itself. The proposal also includes a film projection on the Madrid painter Juan Gris.

In Alicante, the exhibition was divided into three sections. The center one features the work of Juan Gris, the second division shows the cubist works of other contemporary artists and the third one, called "narrative drifts", includes the dissemination of Cubism through Ibero-America.

The cubist exhibition can be visited for free and is opened until January the 11th at the gallery for temporary exhibitions of the Museum.