Craft and tradition in the Santa Barbara Castle in Alicante
Publishing date 8/09/2014
Like crafts, natural food or exclusive handmade jewellery? Then come to Santa Barbara Castle in Alicante, you will find everything: nougat, pericana sauce, preserves, ceramics, engravings ... Enjoy it, you have the whole month of September.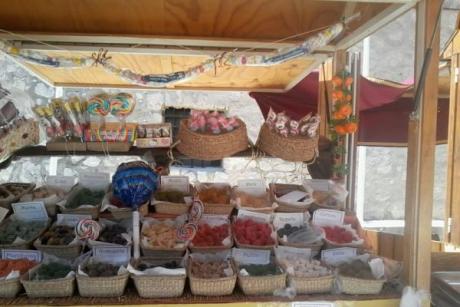 September is the perfect time to visit the Santa Barbara Castle, Alicante's quintessential stronghold, a fortress linked to the capital of the Costa Blanca, whose walls have silently witnessed the history of the city. And, this year, the visit has an added attraction: the Crafts Market installed on the first floor.
Pralines and handmade preserves, fig bread, ice cream and pericana sauces are offered in the stands together with other crafts such as jewellery, ceramics and engravings. Come and enjoy crafts, you can reach the Market by lift.