Come and have a laugh with Más sofocos in Alicante and Valencia
Publishing date 9/12/2013
There is good to everything in life, and proof of it is Más sofocos, a different way of talking about and facing up to menopause. Laughter is guaranteed thanks to its fun and pleasant narration, directed by Juan Luis Iborra, and it will reach Alicante and Valencia in Christmas.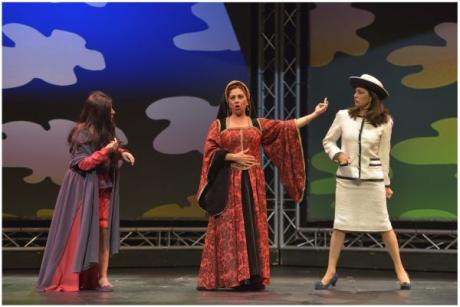 A nun, cleaning ladies, a flight hostess, a patient at the gynaecologist's… there are some of the roles in Más sofocos, the play starred by Fabiola Toledo, Lolita Flores, Loles León and Alicia Orozco, which will run in the Teatro Principal in Alicante from December 12 to 15, and from December 19 to January 12 in the Teatro Olimpia in Valencia.
The play also includes odd and unusual re-enactments of emblematic characters, such as the Mona Lisa, Coco Chanel or Juana the Mad. And, of course, the musical numbers in which the actresses sing, dance and provoke the public to participate in this great show.
Weight gain, insomnia, sweat, vaginal dryness, joint pain, fatigue, slight memory loss, intestinal discomfort, dryness in the eyes, itchy skin, mood swings, a tendency to develop urinary infections and, of course, hot flashes! But, above all, lots of laughter.
www.teatroprincipaldealicante.com