Broadway musical Beauty and the Beast on stage in Alicante
Publishing date 13/05/2013
Broadway musical Beauty and the Beast will be at the Teatro Principal. Performances in Alicante from Friday, 17 May until 9 June. The whole family will enjoy this magical musical with its fairytale characters and romantic story.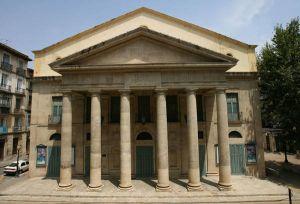 Beauty and the Beast is a real Broadway style musical, suitable for all audiences. Based on the Walt Disney animated film, the message of the story is that real beauty lies within. Starring Talía del Val, Ingnasi Vidal and Daniel Diges.
Fabulous sets, amazing costumes and legendary characters make this a show brimming with imagination, fantasy and excitement. Based on one Disney's most successful, award-winning films of all time, the music in this show won an Oscar for music by composer Alan Meneen and lyrics by Time Rice.It is one of the most acclaimed musicals of all time and has been seen by more than 35 million spectators. Now you can see it for yourself at the Teatro Principal de Alicante until 9 June.  Don't miss it!
More information: