Alicante is ready for an experience of cinema
Publishing date 25/05/2015
The Alicante Film Festival, a film meeting which this year celebrates 12 years, is coming to a start. For seven days, Alicante lives around the cinema with multiple film screenings, competitions and workshops. The red carpet is already ready and we shall see Ursula Corberó and Eduard Fernandez walking on it, among other film players, together with movie maker Mariano Barroso. Come to Alicante this week and get ready for a fabulous film experience!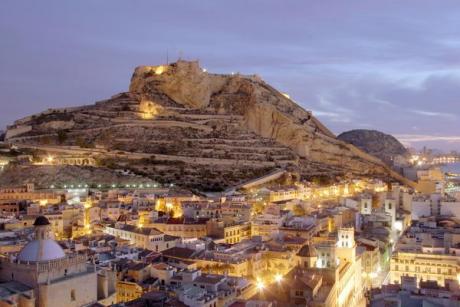 Held between May 29 and June 5, a total of 6 motion pictures and 55 short films compete in the official section during this edition of the Alicante Film Festival. The films chosen in the official selection areEl Arca de Noé,bydirectors David Valero and Adán Aliaga,Reset,by Pau Martinez,Animal,directed by Fernando Balihaut,El señor Manolo,by Fernando Osuna,The land of fear,by Francisco Espada; andLos héroes del mal,by Zoe Berriatúa.

The official short film section consists of three sections: fiction, where 25 short films compete;animationwhere 15 short films participate and theEuropean Short Film Awardsection,where 15 films from 10 countries take part.

The Alicante Film Festival has confirmed the three professionals of cinema that will be honored at this 12th edition during the opening ceremony, to be held on Friday, May 29 at the ADDA. On this occasion, the director honored with a Lucentum award, a prize that recognizes the careers of film makers, is Mariano Barroso. On the other hand, the young actress Ursula Corberó will receive the "City of Alicante" award in recognition of her promising career, and actor Eduard Fernandez will receive the Festival's Honor Award, an award that recognizes the career of Spanish actors and actresses.

The films in the official section will be shown during the festival week in the Panoramis Cinemas. The film projections have a cost of three euros per film with the possibility of acquiring a pass for the six films for fifteen euros. Tickets are sold at the box offices of the Panoramis Cinemas.

In addition, throughout the week of the Festival, a whole number of film related activities are scheduled. Apart from the projections of short and feature films competing in the Official Section, there are other parallel activities such as workshops, training courses and competitions hosted by the town of Alicante. Alicante will thus become the epicenter of Spanish cinema and will house many of the main actors and directors of our times.