Alicante hanging by a thread
Publishing date 24/11/2014
Lived and dreamed stories, real and imagined characters, puppets and marionettes... On November the 30th, the puppet festival "Festitíteres" begins in Alicante; a big show for the whole family, with the participation of companies from all around the world. Soup of thieves by Tirititainas, Uhmonos beings by Teatro Medianoche, The Emperor's New Clothes by Teatro Siesta or A different tale by Sol y Tierra are some of the shows featured. Come and watch Alicante hanging by a thread...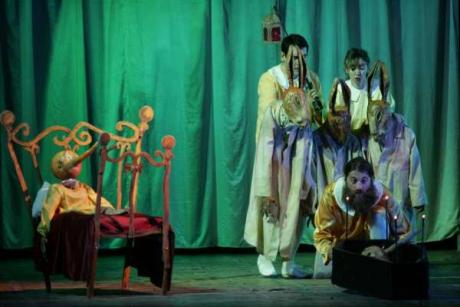 Alicante hosts between November the 28th and December the 8th the puppet festival "Festitíteres", a contest of puppets and marionettes celebrating its twenty-seventh edition this year. The capital of the Costa Blanca has a long tradition and passion for puppetry. A well documented history starting in the seventeenth century, full with performances from local and foreign companies in the theaters and open shows in the town squares and festivities.

The puppet festival "Festitíteres" was born in 1984 and adopted an international character in 1988. This event ties in with a tradition aiming to disseminate the art of puppetry and its various forms of expression. Due to its long experience, it has become one of the oldest festivals with roots in the region of Valencia Region. In the 27 years of the "Festitíteres" festival, more than 300 companies from 45 different countries in Europe, Asia, Africa, Australia and America, as well as from many different cultures, have been involved. This has helped to disseminate a wide range of techniques, aesthetics, characters and traditions that show the creativity and universal appeal of puppetry.

The festival includes performances for public schools, families and adults in different types of stages, including both indoor and outdoors theaters. It also offers parallel activities to spread the knowledge, history and characteristics of the world of puppetry through exhibitions, workshops, conferences, publications and other.