Alicante and Japan join together at the Manga Convention
Publishing date 1/04/2016
Japanese festivities will be the main focus of this event held on 9th and 10th of April at the fairgrounds in Alicante.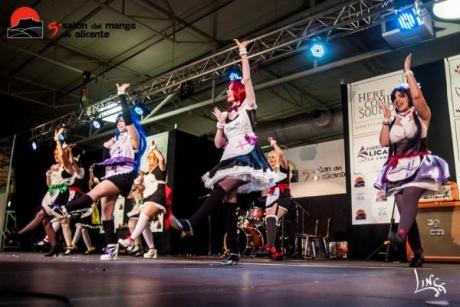 On 9th and 10th of April, the sixth edition of the Manga Convention and Japanese Culture Alicante will open in Halls 1 and 2 of the IFA exhibition center. This edition will focus on the Japanese festivities, especially the 'Hanami' or celebration of the cherry blossom. A great way to welcome the spring season.

Are you going to miss it? Attendees will enjoy around 200 activities related to the vast culture of the rising sun land. More than 15 activity areas enabled for classic 'cosplay' contests, karaoke or dance activities, concerts, conferences and workshops, but also new areas such as the 'matsuri'.
Japan moves to Alicante for a couple of days, and for this year's edition it has been increased the content and quality of the activities and the guests. The singer Nana Kitade, also a model, actress and fashion designer known as the 'gothic lolita' will hold a concert.

The editor of 'CoolJapan', David Heredia will give a talk about the origins of 'The Legend of Zelda' and all the influences of this saga. The same speaker will also talk about a delicate issue in the world of animation: the retreat of the great director Hayao Miyazaki. Other subjects that will be covered during those days will be the tourism 'otaku' and the 'animé' as a different way to know the land of the rising sun; unknown corners of Tokyo; Japan's influence in video games; the 'O-bon', the Japanese festival of the dead; there will be workshops to learn Japanese and draw manga style, among many other things.