Programa del Ámbito Cultural de El Corte Inglés" de Alicante. Marzo 2014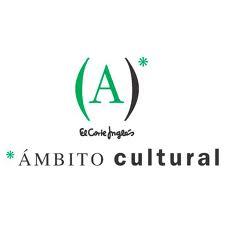 Description:
Actividades culturales
Dates:

Starts: 01/03/2014
Ends: 31/03/2014
Sábado1. 18:00 h.
Presentación literaria: Los veranos de Sanana. Autor: Jaime Puebla
Lunes 3. 19:30 h.
Presentación literaria: El puto país. Autor: José Manuel Costas
Martes 4. 19:30 h.
Taller ¿Quieres mejorar tus habilidades de comunicación? ¿Hablar en público? ¿Practicar tu inglés?
Miércoles 5. 20:00 h.
Presentación literaria: MOTÍVATE Y EMPRENDE en comunicación y eventos
Autora: Celia Domínguez
Jueves 6. 19:30 h.
Exposición fotográfica de Marisa González "MACROSCOPIA"
Del jueves 6 al jueves 20 de marzo
Viernes 7. 19:00 h.
VII Jornada de la Mujer. Mujer y Deporte.
Lunes 10. 18:00 h.
II Jornadas: Bioética en la Sociedad
Martes 11 de Marzo. 11:00 y 19:00 h.
TALLER SAMSUNG
Miércoles 12. 11:00 h.
Jornada comarcal de consumo.
PROGRAMA:
"Tecnología: niños consumidores de pantallas"
Imparte: Paca Ayza. Psicóloga y Pedagoga.
"Las nuevas tecnologías, promotoras del cambio social"
Imparte: Laura Belmar Rosas.
Miércoles 12. 19:30 h.
Conferencia: La mujer en el cristianismo, por Maribel Sansano.
Jueves 13. 19:30 h.
Conferencia. Ciclo: Equilibrio mental y emocional. PENSAMIENTOS Y
PROCESO ESPIRITUAL
Viernes 14. 19:00 h.
Conferencia. "Respira bien, Duerme mejor, es Salud" Día Mundial del Sueño
Lunes 17 y martes 18. 19:30 h.
Conferencia. "MILENIUM"
Ofrecida por: Idoia Ulla Licenciada en Bellas Artes por la Universidad de Castilla la Mancha, (Cuenca, España), orientada al campo antropológico y psicológico.
Jueves 20. 19:00 h.
Recital de poesía "La Primavera, siempre una Ilusión", ofrecido por el
GRUPO ARTÍSTICO Y LITERARIO NUMEN.
Viernes 21. 19:00 h.
Inauguración. Exposición "XXXIV Concurso Provincial De Pintura"
Del viernes 21 marzo al jueves 3 de abril
Lunes 24. 19:30 h.
Círculo Arte Alicantino. Dr. Carlos Laria Ochaita. "La visión de los niños y
sus problemas"
Martes 25. 19:30 h.
Espejo de Alicante recibe a María Jesús Amérigo.
Miércoles 26. 19:30 h.
Charla "Tai Chi y Qi Gong (Chi Kung): beneficios de su práctica"
Jueves 27. 19:00 h.
Charla: "Los Desfiles Bíblicos Pasionales de Lorca en el contexto de una ciudad monumental"
Viernes 28. 19:30 h.
Homenaje a Miguel Hernández
Con motivo del aniversario de la muerte el 28 de marzo de 1942, la Plataforma Cultural Europea Mediterránea PLACEM, ofrece un acto donde se charlará sobre su figura y poetas, niños y adultos, recitarán poesías sobre él.
Lunes 31. 19:00 h.
Velada Audiovisual con la UMH
La Universidad Miguel Hernández te invita a esta velada audiovisual en la que se presentarán y proyectarán los cortos ganadores de la segunda y tercera edición del Concurso de Cortometrajes de la Cátedra Miguel Hernández de la Universidad Miguel Hernández.
Information compiled by:
TOURIST INFO ALICANTE
Avenida Rambla Méndez Núñez, 41 (Torre de la Generalitat),
03002 Alicante
Phone: 965200000
Fax: 965200243
Email: alicante@touristinfo.net
This office does not assume responsibility for sudden changes or variations of the events published on this site.