Colección Cubista de Telefónica en el MACA 2014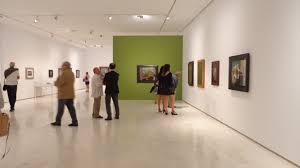 Description:
Actividades culturales
Dates:

Starts: 30/09/2014
Ends: 11/01/2015
Una selección de 37 obras que se organiza en torno a la obra de Juan Gris, a la que s ele une el óleo sobre lienzo Nature norte à la serviette (Naturaleza muerta a la servilleta, 1924) que posee el MACA y que el artista Eusebio Sempere adquirió con enorme esfuerzo económico en Madrid en 1977. Esta obra se conserva en la Colección Arte Siglo XX del MACA y se convirtió en el primer Juan Gris expuesto en una colección pública española.
La muestra, que reúne parte de los fondos de la Colección Cubista de Telefónica, se articula en tres ámbitos: la obra de Juan Gris-11 piezas excepcionales del artista madrileño-, la visión de los otros cubismos con la obra de otros artistas contemporáneos que trabajaron en París (Gleizes, Metzinger, Marcoussis, Lhote, Valmier, María Blanchard…) y, cerrando la exposición, la expansión internacional del movimiento recogida en la presencia de artistas españoles y latinoamericanos.
Se trata de la primera vez que la Colección Cubista de Telefónica se muestra en un museo de arte contemporáneo español de carácter público, un hito en sus itinerancias. La exposición se completa con el documental Juan Gris. Cubismo y modernidad, de José Luis López-Linares y varios talleres didácticos y actividades.
La pieza invitada.
Por otro lado, y siguiendo con el programa de La Pieza Invitada, iniciado por el museo en septiembre de 2011, durante los próximos meses la obra Portrait de Madame H…, 1912 de Auguste HERBIN, acompañará en la 1ª planta del museo las obras de la Colección Arte Siglo XX.
Con este programa de exposiciones La pieza invitada, el MACA pretende acercar al público obras temporalmente cedidas por otras instituciones y que en el Museo adquieren un nuevo significado, al ser presentadas como una exposición de una sola obra en relación con el contexto de la colección permanente. La Colección Arte Siglo XX permite por la extensa nómina de artistas, la variedad de obras históricas y los numerosos momentos estéticos que se hallan representados, un programa enriquecedor de invitaciones. Obras concretas que, en diálogo, discusión, contigüidad o contradicción, se muestren inmersas dentro del contexto expositivo del museo.
Listado de obras que componen la exposición:
1.- Composition à la guitare, 1921
Albert GLEIZES
2.- Composition,1922
Albert GLEIZES
3.- Jean Cocteau, 1916
Albert GLEIZES
4.- L'écolier, 1925
Albert GLEIZES
5.- Maisons aux Bermudes ou Paysage des Bermudes, 1917
Albert GLEIZES
6.- Os Talheres (Nature morte aux couverts), 1925
Vicente DO REGO MONTEIRO
7.- Balcón abierto y plato con pescados, 1924
Manuel ÁNGELES ORTIZ
8.- Constructivo en blanco y negro "TBA", 1933
Joaquín TORRES GARCÍA
9.- Physique, 1929
Joaquín TORRES GARCÍA
10.- Nature morte, 1926
Louis MARCOUSSIS
11.-Nature morte cubiste,1917
María BLANCHARD
12.- Nature morte cubiste,1929
María BLANCHARD
13.- Le pot rouge, 1917
André LHOTE
14.-Nature morte cubiste, bouteille et coupe, 1917
André LHOTE
15.- Paysage, 1920
Georges VALMIER
16.-La sombra del caminante, 1917
Alejandro XUL SOLAR
17.-Retrato de Antonio, 1920-1922
Rafael BARRADAS
18.-Bodegón Vibracionista, 1919
Rafael BARRADAS
19.- Retrato de Alberto Lasplaces, 1920
Rafael BARRADAS
20.-Nature morte avec fruits et pitcher, 1917
Jean METZINGER
21.-Livre et pipe rouge, 1921
Jean METZINGER
22.-Il grappolo di uva, 1914
Emilio PETTORUTI
23.-Nature morte devant l'armoire, 1920
Juan GRIS
24.-La Chanteuse, 1926
Juan GRIS
25.-La Guitare, 1918
Juan GRIS
26.-Verres, journal et bouteille de vin, 1913
Juan GRIS
27.-Arlequin, 1918
Juan GRIS
28.-Guitare et compotier, 1926-27
Juan GRIS
29.-La fenêtre aux collines, 1923
Juan GRIS
30.-Le paquet de tabac, 1923
Juan GRIS
31.-Le jardin, 1925
Juan GRIS
32.-La grappe de raisins, 1925
Juan GRIS
33.-La guitare sur la table, 1913
Juan GRIS
34.-Minuit, 1920-22
Vicente HUIDOBRO
35.-Kaleidoscope, 1921
Vicente HUIDOBRO
36.-6 heures-octobre,1921
Vicente HUIDOBRO
37.-Sin título, 1927
Joaquín PEINADO
Fechas: Del 30 de septiembre de 2014 al 11 de enero de 2015
Organiza: Fundación Telefónica y MACA, Museo de Arte Contemporáneo de Alicante
Colabora: Consorcio de Museos de la Generalitat Valenciana y Diputación de Alicante
MACA
Plaza Santa María nº 3
03002 Alicante
965213156
Information compiled by:
TOURIST INFO ALICANTE
Avenida Rambla Méndez Núñez, 41 (Torre de la Generalitat),
03002 Alicante
Phone: 965200000
Fax: 965200243
Email: alicante@touristinfo.net
This office does not assume responsibility for sudden changes or variations of the events published on this site.