Cine en versión original en la SEDE y en la UA. 2016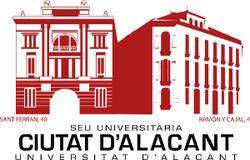 Description:
Actividades culturales
Dates:

Starts: 25/02/2016
Ends: 17/05/2016
Cine en versión original en la UA-Mediateca
Jueves, 16:00 h – Campus UA
Febrero 2016: AMANTES EN FUGA
25/02/2016 Los amantes de la noche (They live by night, Nicholas ray, 1948)
Marzo 2016: AMANTES EN FUGA
03/03/2016 Solo se vive una vez (Fritz lang 1937)
10/03/2016 malas tierras (Badiands, Terrence Malik, 1973)
17/03/2016 El demonio de las armas (Gun Crazy, Joseph H. Lewis, 1950)
Abril 2016: FRAÇOIS TRUFFAUT EN LOS 70
14/04/2016 la nuit américaine (La noche americana, 1973)
21/04/2016 L'histoire d'Adèle H (El diario íntimo de Adela H, 1975)
28/04/2016 L'argent de poche (La piel dura, 1976)
Mayo 2016: LA TRILOGÍA COLORIDA DE KRZYSZTOF KIESLOWSKI
05/05/2016 Bleu (Azul 1993)
12/05/2016 Blanc (Blanco 1994)
19/05/2016 Rouge (Rojo 1994)
Cine en versión original en la SEDE San Fernando
Martes, 19:30 h Alicante
Sede universitaria Ciudad de Alicante. Edificio San Fernando
C/ San Fernando, 40. Alicante
TRIÁNGULO AMOROSO…DÉCADA A DÉCADA
FEBRERO 2016
23/02/2016 Sunrise (Amanecer, F. W. Murnau 1927)
MARZO 2016
01/03/2016 Design for living (una mujer para dos, Ernst Lubitsch, 1933)
08/03/2016 Casablanca (Michael Curtiz, 1942)
15/03/2016 Mogambo (John Ford)
ABRIL 2016
12/04/2016 Jules et Jim (François Truffaut, 1960)
19/04/2016 Butch Cassidy & The Sundance Kid (Dos hombres y un destino, George Roy Hill 1969)
26/04/2016 The Great Gatsby (El Gran Gatsby, Jack Clayton 1974)
MAYO 2016
03/05/2016 Dead Ringers (Inseparables, david Cronenberg, 1986)
10/05/2016 La buena estrella (Ricardo Franco, 1997)
17/05/2016 Y tu mamá también (Alfonso Cuarón)
Proyecciones precedidas de una presentación de la Universidad de Alicante o un crítico de cine.
Entrada limitada a la capacidad de la sala. Los interesados en obtener el certificado tienen que formalizar la matrícula: precio 40€/60€ no univ. Cursos convalidables con 3 créditos LRU/ECTS o certificado de reconociemiento de 30 horas del Instituto de Ciencias de la Educación (ICE).
Información e inscripciones: www.vwu.ua.es. Servicio de Lenguas y Cultura (Planta baja del Paraninfo). matricula.cultura@ua.es aula.cine@ua.es Tel. 965 90 37 25.
Sede Universitaria Ciudad de Alicante
Av. Ramón y Cajal, 4
C/ San Fernando, 40
03001 Alicante
Tel (Ramón y Cajal): 965 14 53 33 / 965 14 59 52
Tel (San Fernando): 965 90 98 90
Information compiled by:
TOURIST INFO ALICANTE
Avenida Rambla Méndez Núñez, 41 (Torre de la Generalitat),
03002 Alicante
Phone: 965200000
Fax: 965200243
Email: alicante@touristinfo.net
This office does not assume responsibility for sudden changes or variations of the events published on this site.