Ámbito Cultural El Corte Inglés. Noviembre 2013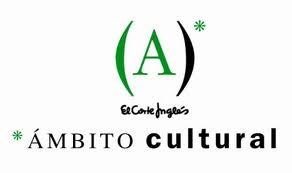 Description:
Actividades culturales
Dates:

Starts: 01/11/2013
Ends: 30/11/2013
Lunes 4
Charlas de actualidad
Hora: 19.30h
Martes 5
Dirección general de Investigación y Salud Pública
Osteoporosis y fracturas en personas mayores
Hora: 19.30h
Miércoles 6
Presentación Literaria
Annus Agni
Hora:19.30h
Jueves 7
Película " Bella". Un emotivo elogio a la vida
Hora: 18h
Viernes 8
Exposición de fotografía Mercedes Fittipaldi "Sin cera"
Del 8 al 21 de noviembre
Lunes 11
Jornadas de violencia
El sufrimiento en los menores"
Hora:18h
Martes 12
Taller ¿Quieres mejorar tus habilidades de comunicación?
Hora: 19.30h
Jueves 14
Presentación Literaria
"Yo, que sí corrí delante de los grises"
Hora: 19.30h
Viernes 15
III Jornadas de la Familia
"Niños y nuevas tecnologías"
Hora: 18h
Lunes 18
Jornadas sobre La trata de mujeres.
Hora: 11h
Conferencia ¿Podemos ver mejor?
Las nuevas tecnologías y las ayudas visuales.
Hora: 19.30h
Martes 19
Conociendo a "Sindic de Greuges"
Hora: 19.30h
Miércoles 20
Charla "Inteligencias múltiples y la inteligencia emocional"
Hora:19.30h
Jueves 21
El poder para disfrutar de todas las riquezas de la vida esta dentro de ti.
Hora: 19.30h
Viernes 22
Exposición fotográfica "Sensaciones del Camino"
Del 22 de noviembre al 5 de diciembre
XI Concurso de Fotografías de la Asociación de Amigos del Camino de Santiago en Alicante
Hora: 19h
Sábado 23
Payasospital
Pasa un a mañana divertida con los payasos.
Hora: 12.30h
Martes 26
Charla "Los beneficios de los ácidos grasos Omega 3"
Hora: 19h
Miércoles 27
Círculo de Arte Alicantino
"Continuem parlant de Fogueres"
Toñi Martín-Zarco
Hora: 19.30h
Jueves 28
Recital de poesía
"Versos vivos"
Hora: 19h
Viernes 29
Charlas de lasctancia
Hora: 18h
Sábado 30
Charla y presentación literaria
"1 Sillaparamisolo"
Hora: 12h
Actividades gratuitas
Ámbito Cultural Avda. Federico Soto, 1-3 Primera planta Tel. 965 92 50 01 Ext. 3641
This office does not assume responsibility for sudden changes or variations of the events published on this site.