Ámbito Cultural El Corte Inglés Marzo 2015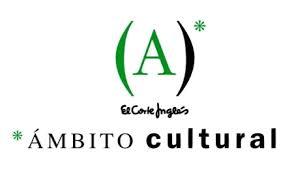 Description:
Actividades culturales
Dates:

Starts: 02/03/2015
Ends: 31/03/2015
Lunes 2, 19.30h
Conferencia: Maria Dolores Gil Estevan "Seguridad en el hogar"
Martes 3, 19.30h
Ciclo de Conferencias "Nuevos modelos de tabaquismo"
Miércoles 4, 19h
Conferencia "Mujer y Éxito personal"
Jueves 5, 19.30h
Presentación literaria
Harmonie Botella "Caóticos Versos Desencajados"
Viernes 6, 19.30h
Exposición de Pintura "Salón de Primavera del Ateneo de Alicante"
Pintores: Ana Ayén, Marisol Carratalá, Alicia Esclapez, Pepa Espuch, Juana Hernández, Concha Jover, LLidó, Rafael Llorens, Mas Calabuig, Elvira Pomares, María Jesús Rodríguez, Sánchez Gerada.
Del 6 al 19 de marzo
Lunes 9, 19.30h
Recital de Poesía "Versos de Mujer"
Martes 10, 19h
Conferencia "Salud y alimentación para mayores"
Miércoles 11, 19.30h
Conferencia. Idota Ulla "Daichido"
Jueves 12, 11h
Jornada Comarcal de Consumo
"Protección de consumidores y usuarios"
Viernes 13, 19h
Música. "Proyecto musical del Colegio San Raimundo de Peñafort".
Lunes 16, 19.30h
Presentación literaria.
Mª Lucia Fortes de la Cruz
Andrea Riquelme. Mi rosa encendida
Martes 17, 19.30h
Conferencia
Ana Mª Carbonell "La Pareja"
Miércoles 18, 19.30h
Mesa Redonda
"Calidad de vida relacionada con la Salud"
Viernes 20, 19.30h
Exposición de pintura "XXXV Concurso Provincial de Pintura"
Del 20 de marzo al 9 de abril
Lunes 23,18h
Conferencia
IV Jornadas "Bioética y salud: una cuestión de todos y para todos"
Martes 24, 19.30h
Taller de inglés "Toastmasters"
Miércoles 25, 18h
Jornadas sobre Cáncer
Jueves 26, 19h
Poesía
Grupo Numen "el amor se asoma a marzo"
Lunes 30, 19.30h
"El Camino de Santiago como corriente en la construcción de Europa"
Coordinado por Tomy Duarte
Martes 31, 19.30h
Conferencia y Conciert"Estética aplicada a la música en el Renacimiento
Ámbito Cultural
El Corte Inglés 1ª planta
Av. Fedrico Soto 1-3
Information compiled by:
TOURIST INFO ALICANTE
Avenida Rambla Méndez Núñez, 41 (Torre de la Generalitat),
03002 Alicante
Phone: 965200000
Fax: 965200243
Email: alicante@touristinfo.net
This office does not assume responsibility for sudden changes or variations of the events published on this site.