Ámbito Cultural El Corte Inglés Febrero 2016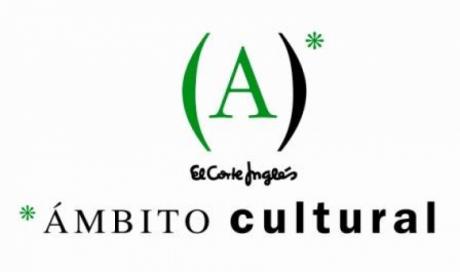 Description:
Actividades culturales
Dates:

Starts: 02/02/2016
Ends: 29/02/2016
Martes 2-19:30h. Alicante.
PRESENTACION LITERARIA.
Juan Carlos López Corbalán.
"Final feliz: mafias chinas"
Jueves 4– 19:00h. Alicante
RECITAL DE POESÍA.
Grupo literario "Lucentum"
Viernes 5– 19:00h. Alicante
EXPOSICÓN
"San Valentín 2.0"
Lunes 8– 18:30h. Alicante
CHARLA
"Adelantándonos a San Valentín. El amor desde distintos puntos de vista"
Martes 9– 19:30h. Alicante
CONFERENCIA
"Las mágicas tierras de los celtas"
Miércoles 10– 19:00h. Alicante.
MESA REDONDA
"El amor en el arte"
Jueves 11– 19:00h. Alicante
CONFERENCIA
"Nuevas experiencias en Arteterapia"
Viernes 12– 19:00h. Alicante
CONCIERTO
Música de siempre
"Sisters & Friends Band" en concierto
Lunes 15– 19:00h. Alicante
CONFERENCIA
"La economía del diablo" Paro-inflación
Martes 16- 19:30h. Alicante
TALLER DE INGLÉS
"toastmasters"
Miércoles 17– 18:00h. Alicante
CONFERENCIA
"Cuida tu corazón"
Jueves 18– 19:30h. Alicante
CONFERENCIA
"El propósito esencial de la vida humana"
Viernes 19– 19:30. Alicante
EXPOSICIÓN DE ARTESANÍA
"Arte moda en el calzado"
Lunes 22– 19:00h. Alicante
Grupo de teatro Espejo de Alicante
"Canciones para el recuerdo"
Martes 23– 18:00h. Alicante
CHARLA Y PRESENTACIÓN LITERARIA
Megan Maxwell
"Oye, morena, ¿Tú qué miras?
Miércoles 24-18:00h. Alicante
CINE
"Muestra Internacional de Cine Educativo de Alicante- Mice Alacant"
Jueves 25– 19:00h. Alicante
POESÍA
Grupo Numen" Febrero loco, versos locos"
Viernes 26-19:00h. Alicante
PRESENTACION LITERARIA
José Luis Serrano y Pere Trilla
"100 palabras esenciales para tu embarazo"
Lunes 29-19:30h.Alicante
CONFERENCIA
"Josefina Manresa la musa comprometida con Miguel Hernández"
Coordinado por Tomy Duarte
Entrada libre hasta completar aforo, excepto en los cursos que requieren inscripción.
Ámbito Cultural
El Corte Inglés. Alicante. 1ª Planta. Avda. Federico Soto, 1-3.
Tel. 965 92 50 01
Esta oficina de turismo no se hace responsable de los cambios de horario y programación de las distintas secciones de este Program /This office is not responsible for any inconvenience in the schedule of this program.
Information compiled by:
TOURIST INFO ALICANTE
Avenida Rambla Méndez Núñez, 41 (Torre de la Generalitat),
03002 Alicante
Phone: 965200000
Fax: 965200243
Email: alicante@touristinfo.net
This office does not assume responsibility for sudden changes or variations of the events published on this site.