Agenda de Octubre en el Marq 2016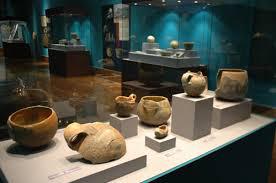 Description:
Actividades culturales
Dates:

Starts: 01/10/2016
Ends: 31/10/2016
VISITAS MARQ
Visitas Guiadas a la Exposición Permanente.
Sábados: 10.30h/17:30h
Domingos y festivos:10.30h
Visitas guiadas a la Exposición Temporal "Vikingos. Guerreros del Norte. Gigantes del Mar".
Martes y jueves: 12.30/17.30h
Miércoles y viernes:17.30h
Sábados: 11.00/ 11.45/12.30/17.00/19.00h
Domingos y festivos: 11.00/12.30h
Visitas teatralizadas a la Exposición temporal "Vikingos. Guerreros del Norte. Gigantes del Mar".
Domingos 11.30h
Visita Guiada a los Sótanos del Marq
Sábados:18.30h.

TALLERES DIDÁCTICOS
A partir 4 de octubre, talleres didácticos para centros educativos.
Las actividades se ofertan a todos los ciclos: Educación Infantil, Educación Especial, Primaria, Secundaria y Bachillerato.
De martes a viernes, de 10.00 a 14.00 horas en período lectivo. Atención directa profesorado y reservas: 965 149 006/ ehernandez@diputacionalicante.es
JORNADAS EUROPEAS DE PATRIMONIO "UN MARQ DE TODOS"
Domingo 9 de octubre: Jornada de Puertas Abiertas. Talleres del Día de la Comunidad Valenciana.
Martes 11 de octubre. Presentación del Proyecto Educativo de Comunidad Patrimonial : La Colonia de Santa Eulalia: Vívela. Un patrimonio singular y colectivo.
Miércoles 12 de octubre: Jornada de Puertas Abiertas.
Del jueves 13 al sábado 15 de octubre: III Congreso Internacional "Educación y accesibilidad en museos y patrimonio".
Domingo 16 de octubre: Patrimonio y Comunidades.
- Visitas guiadas y teatralizadas de la exposición "Vikingos"
- Talleres didácticos en familia
- Ruta familiar por el Marq
Más información en www.marqalicante.com, tel 965149000 o en taquillas del museo
CONGRESO
III Congreso Internacional "Educación y Accesibilidad en Museos y Patrimonio". Accesibilidad e inclusión en el Turismo de Patrimonio Cultural y Natural. Alicante-Villajoyosa
Marq-Lucentum-Vilamuseum
Los días 13,14 y 15 de octubre

VISITAS YACIMIENTOS
Visitas guiadas en Lucentum y la Illeta dels Banyets
De martes a viernes: Previa concertación para grupos en el tel. 965 149 000
Sábados 10.30, 12 y 16h.
Domingos y festivos: 10.30 y 12h.
Visitas Guiadas en la Torre de Almudaina
De martes a domingos: 11.30h
Por las tardes: Previa concertación ara grupos en el tel.630 108 295
Venta anticipada en www.instantickets.es. Aforo limitado.
Los horarios de las vistas guiadas y teatralizada pueden sufrir variaciones o modificaciones,+ info en www.marqalicante.com o en facebook
MARQ
Pl. Doctor Gómez Ulla s/n
Tel. 965 149 000
Information compiled by:
TOURIST INFO ALICANTE
Avenida Rambla Méndez Núñez, 41 (Torre de la Generalitat),
03002 Alicante
Phone: 965200000/Whatsapp 699028370
Fax: 965200243
Email: alicante@touristinfo.net
This office does not assume responsibility for sudden changes or variations of the events published on this site.