Xixona sweetens its streets with routes full of traditional sweets
Publishing date 11/05/2016
Until the 29th May Xixona will welcome a new edition of the gastronomic route Tapeando con Turrón with 16 local participants.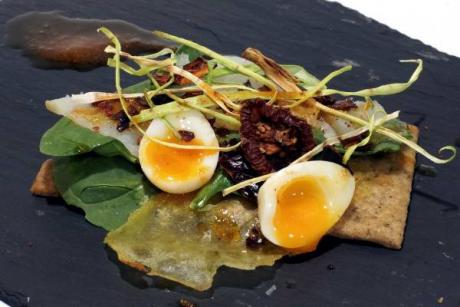 Xixona will play the main role in a unique event where the main element will be the "turrón", a Spanish type of candy which is traditionally eaten at Christmas. A handmade product with over five centuries of history and amazing anecdotes. Do you want to join us in a route full of Xixona's "turrón"? There are 16 bars and restaurants which participate in the route and will be using "turrón" in, at least, one of the three tapas in the contest. Your only task will be to taste it and enjoy it.

Tapeando con Turrón will be taking place continuosly until the 29th of May. The establishments of this town in Alicante offer a tapa and something to drink for 2,50 euros or only the tapa for 1,80 euros. Besides, you can also vote the tapa you liked the most and participate in a contest with lots of prizes for everyone, such as free meals in different bars and restaurants in Xixona. The most desired prize will be a trip for two which is valued at 500 euros!

But getting to know the many possibilities and properties of the "turrón" in some of the most well-known dishes in Valencian gastronomy will not be the only incentive of the event, as Xixona is a town to be discovered. Each corner in town hides a surprising story or a tradition. The old part of town holds the Franciscan convent, the Raval's chapel, the Raval's furnace, the stately houses of the 20th century and Jijona's castle, from where you will be able to get an astonishing view of the whole town.