A time-lapse that captures the light and history of El Campello and La Vila Joiosa
Publishing date 19/12/2016
El Campello and La Vila Joiosa are two very special places in the Costa Blanca where history exists alongside very typical Mediterranean landscapes.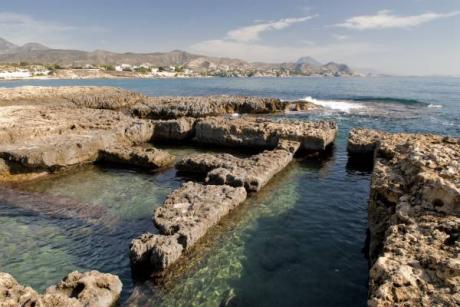 The camera ventures into El Campello and records History with a capital "H". The remains of several civilizations share space with iconic beaches and a landscape of great beauty. From an impressive bird's eye view, the time lapse explores the most ancient remains of this archeological treasure, ones corresponding to Illeta dels Banyets, considered one of the best archeological parks in the Mediterranean region. The first settlements in this area date back to prehistoric times, though the most valuable are the remains of the Iberian village, one of the most peculiar and important in Mediterranean due to the large number of storage rooms and pottery remains, in addition to two temples. Thermal baths and fish farms from Roman times are also noteworthy.

The time-lapse continues its journey through a unique town in the Costa Blanca, La Vila Joiosa. The camera documents perfectly its image as a seafaring town capturing house fronts painted in bright colors, its special light and magical sunsets, lookout towers to prevent pirate attacks, its charming fishing port, and a town center with numerous hidden spots that transport us back another time. The light blends with the motion of the turquoise-blue water framed within caressing sand beaches and secluded coves. The video depicts the smells and flavors of the most authentic Mediterranean environment, one in which it is worth it to lose oneself for several days.
Disfruta del Time-lapse