Sports take the province of Castellón by storm
Publishing date 23/02/2017
On 5 March, don't miss the horse races in La Joia, the IX 1500 Ciudad de Castellón Mountain Biking Tour and the XI Castro Mountain Race in Alfondeguilla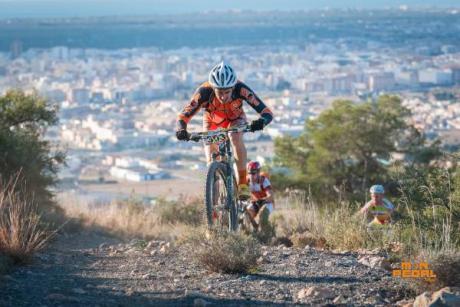 During the first week of March, sports will be the true protagonists of the province of Castellón. One of the events you cannot miss are the Horse races in La Joia. This peculiar competition was formerly held without saddles, that is, riding bareback, and riders let the reins hang slack to spur the horse on with their hands, as spurs were not worn either. Riders wore espadrilles, and the mounts were draught horses. On Sunday next week, the 5th of March, don't make plans and come by the beach of Castellón to relive this old tradition which was revived a few years ago, and in which horsemen showcase their skills among the laughter of their neighbours and friends.

But the fun does not end here. If what you're looking for is sports with sweat and mud, get ready to enjoy the IX 1500 Ciudad de Castellón Mountain Biking Tour, organised by the Orelluts cycling group, the Monpedal cycling club and Karagols MTB Enduro. The tour, which opens on March 5 at 8:30 AM from the Jaume I University, runs through the most emblematic trails and paths in the municipal district of Castellón. These two competitions, which are 40 and 62 kilometres long, feature rough terrain that will make your skin tingle to the max.

And on that same Sunday you can also enjoy the XI Castro Mountain Race in Alfondeguilla and enjoy the Arabic castles and fortifications, Roman aqueducts and the Nevera de Castro (an old snow storehouse used to produce ice), all of which are emblematic points of interest in this little-known yet beautiful town in Castellón. Whether or not you enjoy sports, the province of Castellón has so many treasures in its natural and cultural heritage that any excuse is good to pay it a visit. Give it a try.