The SanSan and the Mediterranean Coast festivals, the festivals of Easter
Publishing date 7/04/2017
The SanSan Festival is held from April 13 to 16 in Benicàssim and the Mediterranean Coast festival will open its gates on April 15 in Altea.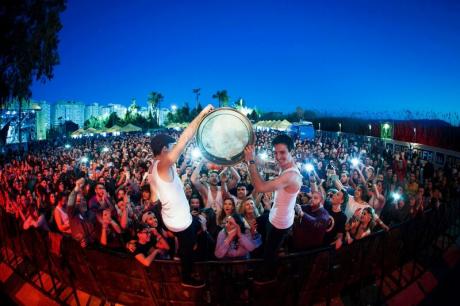 The SanSan Festival is one of the music festivals with the best vibes of this time. It is a meeting for the best Spanish indie music, but also a splendid beachside vacation. Benicàssim, the temple of music festivals in Castellón, will be hosting the SanSan festival for the first time this year after several editions in Gandia. The festival, with an attendance of 45.000, is knocking at the gates of the city to settle there once and for all.

On April 13, 14, 15 and 16, the beaches of Benicàssim await you with a program that has been designed to dance until daybreak. Miss Caffeina, Niños Mutantes, Manel, Fuel Fandango, Corizonas, Luis Brea y El Miedo, M Clan, Leiva, Coque Malla, Rufus T. Firefly, Polock, Angel Stanich, Kaiser Chiefs, Modelo de Respuesta Polar, La Raíz, Aspencat, Smoking Souls, Despistaos, The New Raemon & McEnroe, Delafé, Maga, and many more will make you vibrate in a city where, beyond music, you will also be free to enjoy the golden beaches, the Desert de les Palmes, the villas that dot the seaside promenade, etc.
The SanSan Aftermovie Video

However, Easter in Valencia has more plans in store for you. On April 15, the Mediterranean Coast Festival will be held in the town of Altea, in Alicante. Ilegales, Burning, Rebeldes and Raimundo Amador are at the head of a program designed for lovers of the most emblematic Spanish rock music. The sea is paired with music once again in one of the most beautiful and charming towns in all of Spain: Altea, the heaven of the Costa Blanca.

Other details: