Live the European Day of Parks in the Region of Valencia
Publishing date 19/05/2017
The following 24th of May, the European Day of Parks will be celebrated in the Region of Valencia. We invite you to visit some of the 22 natural parks that we have within our territory. Live and learn unheard-of things with the numerous activities that have been prepared within the network of natural parks in the Region of Valencia.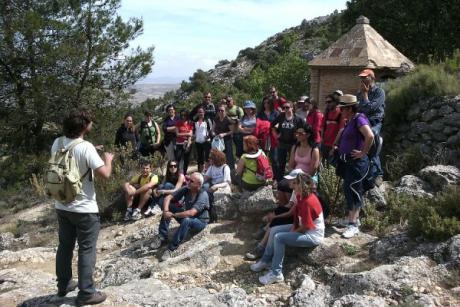 Celebrate the Day of Parks with us! Some of the proposals that we will be able to enjoy are melodies of nature, plants speaking about climate change, fauna and flora and their adaptation to climate conditions, how the landscape is and how it will evolve or tips to identify birds, among others.

What is the importance of natural parks? Natural parks are fundamental for the sustenance of thousands of citizens. They contribute to face the effects of climate change and minimise its impact. These areas of diversity help reduce our footprint and promote sustainability in our local communities.

The land within the provinces of Alicante, Valencia and Castellón hosts a great diversity of ecosystems with unique fauna and flora in the Mediterranean area. Mountain ranges, forests, islands and wetlands create a landscape with incredible contrasts. Let them captivate you and discover what nature can do for you.