Let yourself be surprised by the Cathars and follow their trail in the Region of Valencia.
Publishing date 11/05/2017
Cathars were part of a Gnostic religious movement that spread about Western Europe halfway through the 10th century and thrived in France around the 12th century. Catharism believed in a duality of creation, God and Satan, and preached salvation through asceticism and the strict rejection of the material world.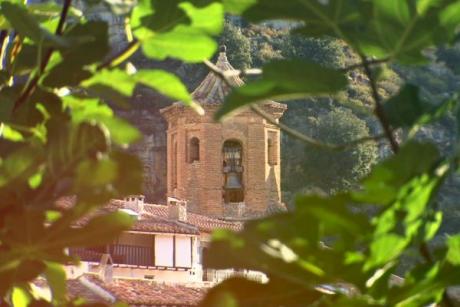 They were deemed heretic by the Catholic Church, which asked for the support of the French Crown to face their increasing influence and extension and eventually eradicate them. At the end of the 13th century, the movement –already weak– went into hiding and disappeared. Before this happened, when Cathars were defeated in France, they sought refuge in Spanish enclaves –in Valencian areas specifically.

'The Cathars Route' in the Region of Valencia is a fascinating tour in which you will discover the history of the last Cathars –also known as Bons Hommes– by visiting their refuge destinations: Morella, Sant Mateu, Castellón and Valencia.

What was their influence and what remains from their legacy? Cathars' integration in the Region of Valencia allowed for the development of some key economic areas, such as the livestock sector, the textile sector, the Gothic architecture or the medieval art. The result was a notable commercial and cultural expansion of the Valencian settlements.The Region of Valencia embraced this first European exodus. In return, they left a medieval cultural heritage that you can now see in detail along the route. Do you feel like discovering it?

'Catars' Route Video
Other details: