Coots and buzzards reach the Albufera
Publishing date 20/01/2014
Would you like to discover the amazing variety of birds in the Albufera Natural Park in Valencia? Would you like to learn about coots and buzzards? ACTIO Birding makes it easy for you on January 26. Join us to discover this natural treasure.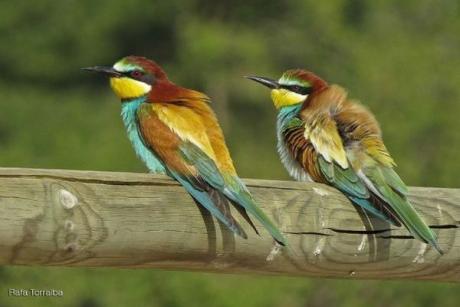 On Sunday, Januray 26, you will have the chance to visit the Albufera in Valencia in the winter, visit the Racó de l'Olla Museum Centre and pass the green filter of Tancat de Milia, where rare species such as the Horned Coot or the Purple Swamphen. All of this thanks to an excursion organised by ACTIO Birding. ACTIO Birding has made this excursion available as, during this season, the Albufera Natural Park is teeming with a great variety of wildlife that can be observed in the lake and swamp.

The Albufera Natural Park is one of the best wintering areas for water birds such as ducks, wading birds, cormorants and herons, as well as other water birds from the Iberian Peninsula such as Western Marsh Harriers, Booted Eagles and common Buzzards.

The tail begins at the Gola de Pujol viewpoint, moving from there to the Racó de l'Olla interpretation centre. From there, the rout follows paths through the rice fields of Sueca and Sollana. After a halt at Tancat de Milia, the route reaches a picnic area at Montanyeta dels Sants. After the meal, the route crosses Tancats de Sueca fields and the northern Cullera area, ending the day at the Cullera lighthouse, where you may hopefully catch a glimpse of sea birds.