Back to the Middle Ages Teulada-Moraira
Publishing date 28/07/2016
The weekend between the 4th to the 7th of August, in Teulada will return to the past with the Medieval Market.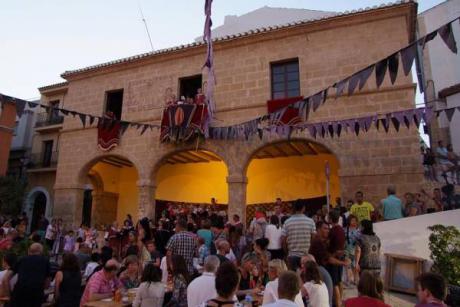 Teulada-Moraira is one of the jewels of the Costa Blanca. The two towns that constitute the population have managed to grow without damaging its spectacular setting of paradisiacal beaches and mountains. Sustainable development has been one of the keystones of the town. It is certainly one of the best destinations to visit as a tourist or to stay permanently, as they could well witness the hundreds of foreign residents living here throughout the year.

Part of the charm of this population resides in the number of events organized. The weekend between the 4th and the 7th of August, Teulada will return to the past with a spectacular Medieval Marketal where it will be installed, 70 stalls and shops with traditional and artisanal products that have been forgotten (unique pieces in leather, glass, silver, stone wood, natural wax, silk or cotton) and will be held musical attractions, juggling and theater.

The medieval atmosphere around the old town with minstrels, jesters and artists competing for the attention of visitors at each corner. But if your thing is food, you have the opportunity to taste the cheeses, meats and sweets of the region.