Tercera semana. Festival de Artes escénicas Valencia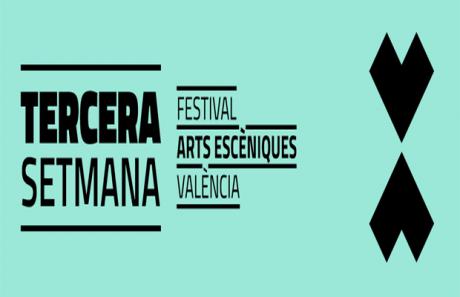 Description:
Actividades culturales
Dates:

Starts: 11/06/2016
Ends: 19/06/2016
Tercera Setmana es el festival de artes escénicas que, en su primera edición, se celebra en la ciudad de Valencia del 11 al 19 de junio de 2016. Sin una historia previa, como un recién nacido, pero con la profesionalidad del equipo conformado y la ilusión de estar arrancando un proyecto ambicioso de compromiso con la ciudadanía.
Os proponemos una fiesta anual de las artes escénicas, una ventana abierta a la creación y a la aventura; una plataforma de presentación de nuevos talentos que reúna géneros diversos para diferentes públicos. Con trabajos que, a pesar de lo pequeño de su formato en algunos casos, rebosan poder escénico y voluntad de comunicación íntima con sus espectadores y espectadoras.
Tercera Setmana abre por primera vez este espacio donde acoger propuestas de calidad y excelencia, donde encontrarse, y donde abrir una ventana para el diálogo entre creadores y creadoras y ciudadanos y ciudadanas.
Porque pretendemos ir más allá al proponer un catálogo de formación de experiencias. En esta primera edición, estamos a la búsqueda de nuestro público con la seguridad de que éste existe: un público activo ávido de compartir propuestas de naturaleza escénica, que sale al encuentro, que quiere inventar e imaginar.
Y en estos tiempos apasionantes de constantes cambios, nuestro proyecto aspira a participar en los mismos, transfiriendo ideas y emociones a escala humana. Porque es en el teatro y en su infinito poder donde se conserva la posibilidad y el alma de ese cambio del individuo.
Permitidme pues que, en nombre del equipo al que represento, os dé la bienvenida al Festival y os pida la hospitalidad, la acogida y el cariño que necesitamos de vosotros. Nuestro éxito será encontrarnos con vosotros en las salas, en las calles, en cada uno de los lugares donde los creadores nos convocarán para contar sus historias, esperando el fértil encuentro con los que os acerquéis a escucharlas.
Así pues, y con la voluntad de que hagáis de Tercera Semana vuestro festival, os esperamos en la ciudad de Valencia del 11 al 19 de junio de 2016.
Consulta la programación siguiendo el enlace:http://bit.ly/1VOtY8d
Information compiled by:
TOURIST INFO VALENCIA - MARINA REAL JUAN CARLOS I
Muelle de la Aduana,S/N (junto Edificio del Reloj),
46024 Valencia
Phone: 961207745
Fax: 961207746
This office does not assume responsibility for sudden changes or variations of the events published on this site.